In the bustling digital marketplace, your choice of web hosting service plays a pivotal role. Today, we scrutinize TMDHosting, an industry stalwart with over a decade of experience. This comprehensive review provides a detailed look at its offerings, and we discuss the pros and cons to offer you the insights you need.
Introduction to TMDHosting
Since its inception in 2007, TMDHosting has positioned itself as a reliable solution for a myriad of hosting needs. They offer:
Shared Hosting
Cloud Hosting
VPS Hosting
Dedicated Servers
Reseller Hosting
Domain Registration
Breaking Down TMDHosting Offerings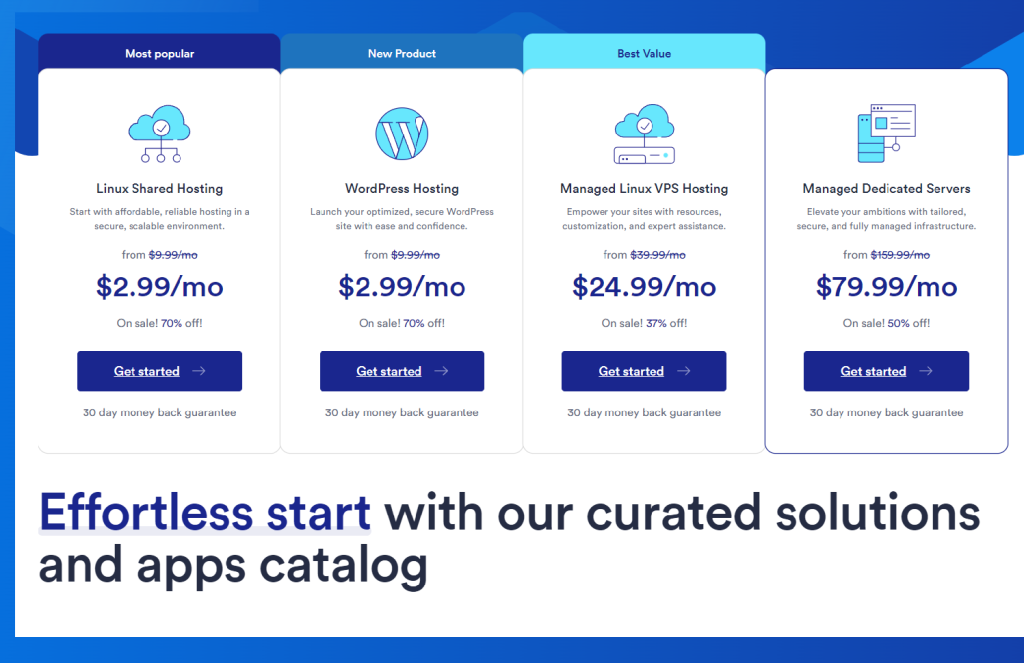 Shared Hosting
Shared Hosting is a cost-effective solution for smaller websites and blogs. TMDHosting excels here with their impressive features:
Three Plans: Starter, Business, and Enterprise, each with its own set of benefits.
Free Domain: All plans include a free domain, helping reduce initial costs.
Unlimited SSD Space: Provides fast data access and improves website performance.
Free Daily Backups: Ensures your data is safe and can be restored if needed.
Cloud Hosting
Cloud Hosting provides scalable resources for growing businesses. TMDHosting offers:
Three Packages: Starter, Business, and Enterprise, to match your specific needs.
Unlimited Bandwidth: Ensures your website can handle traffic spikes without performance drops.
60-day Money-Back Guarantee: Double the industry standard, offering peace of mind for your investment.
VPS Hosting
For those seeking more power and control, VPS Hosting is a worthy choice. TMDHosting provides:
Four Packages: Starter, Original, Smart, and E-Commerce for varying needs.
Fully Managed Service: Professionals handle server management, allowing you to focus on your business.
SSD Storage: Offers faster data access and boosts overall website performance.
Dedicated Servers
Dedicated Servers offer top-tier performance and control, making them perfect for high-traffic sites. TMDHosting offers:
Five Plans: Starter, The Original, Smart, E-Commerce, and Super Powerful, each providing dedicated resources.
Fully Managed Servers: Your server is maintained by experienced professionals.
Data Center Choice: Choose from multiple locations to serve your audience better.
Reseller Hosting
For entrepreneurs looking to start their own hosting business, Reseller Hosting is the ideal choice. TMDHosting provides:
Three Plans: Standard, Enterprise, and Professional, offering varying levels of resources.
White-Label Hosting: Brand the service as your own to build your reputation.
cPanel/WHM: The industry-standard control panel ensures easy account management.
Domain Registration
Apart from hosting services, TMDHosting provides Domain Registration services, making it a one-stop solution for your web hosting and domain needs.
The Support Scene
TMDHosting prides itself on its customer service. With 24/7/365 support through live chat, phone, and tickets, they ensure their customers' queries and concerns are promptly addressed.
Pros and Cons of TMDHosting
Pros:
Wide array of hosting options for different needs
60-day money-back guarantee provides a safe trial period
Free daily backups ensure data safety
Excellent customer service with 24/7 support
Cons:
Some customers report occasional uptime issues
Renewal prices can be quite high compared to initial pricing
Not all plans come with a free domain
Conclusion
TMDHosting's extensive hosting options, customer-focused services, and generous money-back guarantee make it a solid contender in the hosting market. Particularly, its free daily backups and fully managed servers offer value to those who prefer a hands-off approach to hosting.
However, potential customers should be aware of reported uptime issues and relatively high renewal costs. As with any hosting service, the decision should be made based on your specific requirements and after careful consideration of all aspects.
TMDHosting could well be the right partner for your online journey. Remember, the best hosting service is one that aligns with your needs, budget, and long-term plans. We hope this review provides you with valuable insights to make an informed decision.