Hosting services are the heartbeat of any online presence, and DreamHost aims to be the pulse that never falters. An industry veteran, DreamHost boasts over two decades of experience, providing solutions from shared to dedicated hosting. In this comprehensive review, we will dive deep into the offerings of DreamHost, outlining its features, strengths, and weaknesses.
Overview of DreamHost
Founded in 1997, DreamHost is an established name in the web hosting industry. It's one of the few companies officially recommended by WordPress.org and hosts over 1.5 million websites worldwide. The services DreamHost offers include:
Shared Hosting
VPS Hosting
Managed WordPress Hosting
Dedicated Hosting
Cloud Hosting
Exploring DreamHost's Services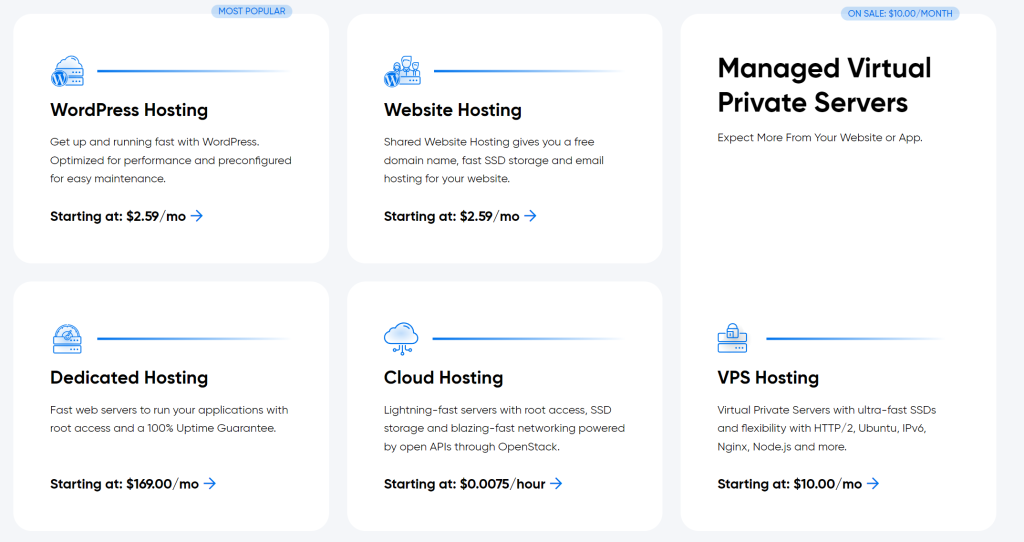 Shared Hosting
Ideal for beginners and small websites, DreamHost's shared hosting plans come with a free domain name, automated backups, and an SSD storage system. The plans available are:
Shared Starter: For a single website with an affordable price.
Shared Unlimited: As the name suggests, allows for multiple websites and includes email hosting.
VPS Hosting
VPS (Virtual Private Server) hosting provides a step up from shared hosting, giving you dedicated resources for your websites. DreamHost offers four VPS plans:
VPS Basic: Suitable for smaller sites and apps.
VPS Business: For resource-intensive websites.
VPS Professional: Created for developers and businesses.
VPS Enterprise: Perfect for large-scale, high-traffic sites.
Managed WordPress Hosting
DreamHost provides managed WordPress hosting plans known as DreamPress, with automatic updates and powerful server caching for faster loading times. These plans include:
DreamPress: For small business or personal sites.
DreamPress Plus: More power for growing websites.
DreamPress Pro: Designed for high-traffic sites.
Dedicated Hosting
This service offers the highest level of resources and control. It's ideal for extremely high-traffic websites or applications. DreamHost provides two plans:
Standard: A robust, feature-rich plan for a single site or multiple smaller sites.
Enhanced: For businesses with vast resources and traffic needs.
Cloud Hosting
For those seeking scalability and flexibility, DreamHost's cloud hosting service is an excellent choice. It offers two plans:
512MB RAM Server: Best for small web apps and bot servers.
2GB RAM Server: Ideal for larger applications and websites.
Customer Support
DreamHost offers customer support through live chat, email tickets, and a comprehensive knowledge base. However, it's worth noting that live chat isn't available 24/7 but rather from 5:30 AM to 9:30 PM PT.
The Pros and Cons of DreamHost
Pros:
97-day Money-Back Guarantee: A longer period than most competitors offer, allowing ample time to test their services.
Unmetered Bandwidth: This ensures your site can handle traffic spikes without additional costs.
Free Domain Name: A feature that can save you money, especially for new websites.
Cons:
No cPanel: DreamHost uses its own custom control panel, which might be a learning curve for users accustomed to cPanel.
Limited Live Chat Hours: Customer support through live chat isn't available around the clock.
Conclusion
DreamHost's longevity in the industry speaks volumes about its reliability. Its wide range of services ensures that it caters to a broad audience, from beginners launching their first blog, to large corporations with heavy traffic requirements.
The absence of cPanel and limited live chat hours might deter some, but the overall feature set, combined with competitive pricing and a generous 97-day money-back guarantee, make DreamHost a strong contender in the hosting market.
Whether DreamHost is the perfect fit for you will depend on your specific needs and preferences. However, if you're seeking a hosting service that combines experience, comprehensive services, and a strong commitment to keeping your site live and fast, DreamHost might just be the dream host you're looking for.