In a digital age where everyone seeks an online presence, the importance of reliable hosting cannot be overstated. Among the multitude of hosting providers, InMotion Hosting has distinguished itself as a major player. This review delves into the heart of InMotion Hosting, highlighting its offerings, strengths, and areas for improvement.
The InMotion Hosting Story
With a solid presence established since 2001, InMotion Hosting has been delivering top-tier hosting services to businesses, professionals, and individuals. It offers a broad range of hosting services, which include:
Shared Hosting
VPS Hosting
Dedicated Hosting
WordPress Hosting
Reseller Hosting
Analyzing InMotion Hosting's Services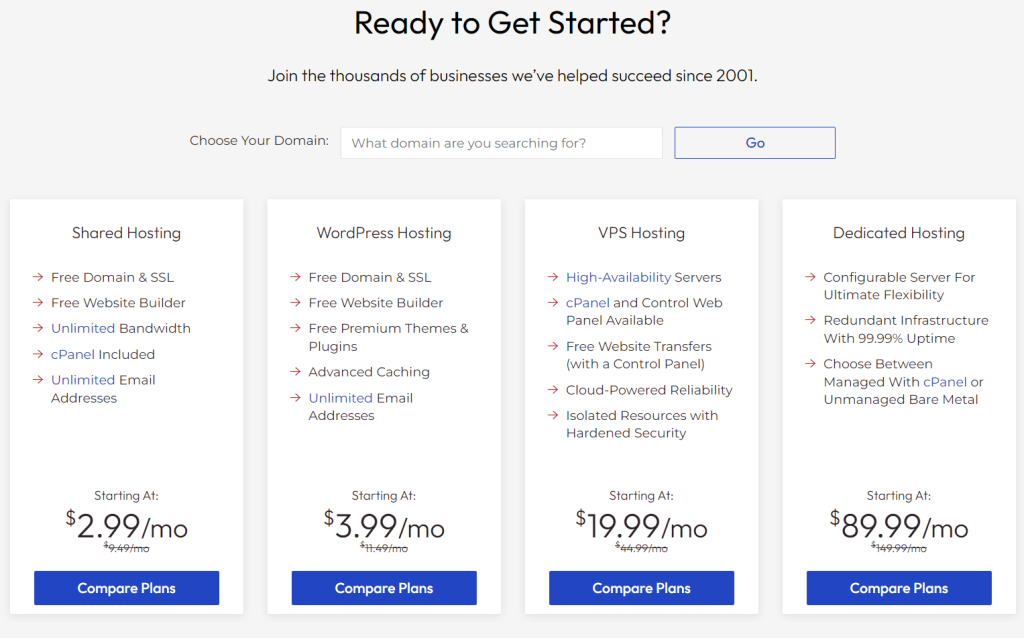 Shared Hosting
Best suited for individuals and small businesses, InMotion's shared hosting packages are cost-effective and feature-rich. They offer:
Launch: The entry-level plan ideal for beginners and small businesses.
Power: For small to medium-sized businesses with more resource needs.
Pro: Designed for developers and growing businesses with even higher demands.
VPS Hosting
InMotion's VPS (Virtual Private Server) hosting solutions are aimed at high-performance websites and applications, with the freedom of dedicated resources. The plans are:
VPS-1000HA-S: Ideal for growing businesses, e-commerce, and agencies.
VPS-2000HA-S: Suitable for high-traffic sites and larger databases.
VPS-3000HA-S: Perfect for resource-intensive web applications.
Dedicated Hosting
For businesses with substantial resource needs and a desire for ultimate control, InMotion's dedicated hosting plans are hard to beat. The plans include:
Essential: A balanced option with adequate resources for most sites.
Advanced: More power for high-traffic sites or multiple smaller sites.
Elite: The top-tier plan, designed for resource-hungry applications and sites.
WordPress Hosting
Optimized for WordPress, these plans offer easy setup, automatic updates, and free website migration. The plans are:
WP-1000S: Great for small blogs or business sites.
WP-2000S: Offers more resources, suitable for growing websites.
WP-3000S and WP-4000S: For high-traffic, resource-demanding websites.
Reseller Hosting
InMotion Hosting also caters to those seeking to start their own hosting business or add hosting to their service offerings. The reseller plans include:
R-1000S: Entry-level plan for those starting out.
R-2000S and R-3000S: For growing reseller businesses with increasing client numbers.
Customer Support
InMotion Hosting prides itself on its customer support, offering 24/7 live chat, phone support, and a comprehensive knowledge base.
The Advantages and Drawbacks of InMotion Hosting
As with any hosting provider, InMotion Hosting has its strengths and areas for improvement.
Pros:
90-Day Money-Back Guarantee: One of the longest guarantees in the industry, allowing you ample time to test out their services.
Free Website Migration: A great feature for those looking to switch from a different hosting provider.
Free SSD Storage: Ensures faster loading times and enhanced performance.
24/7 U.S. Based Support: Exceptional customer service at any time of the day.
Cons:
No Instant Account Activation: All new accounts go through a verification process, which can cause a slight delay in getting started.
Pricey Renewal Rates: While initial prices are competitive, the renewal rates can be quite high.
Wrapping Up
InMotion Hosting boasts an impressive range of services to cater to various hosting needs. Its combination of reliable performance, exceptional customer support, and robust security measures make it a strong contender in the hosting market.
However, its higher renewal prices and lack of instant account activation may cause some users to pause. It's essential to assess whether the offerings align with your specific needs and budget before committing.
Overall, InMotion Hosting presents a compelling package for anyone seeking a comprehensive hosting solution. Whether it's the simplicity of shared hosting or the power of a dedicated server, InMotion Hosting stands ready to empower your digital journey.